Besides a bushel of bug fixes, there's been an update to Towns, the Sword and Board skill line, and a whole mess of new art. Most magically, this should be (fingers crossed!) the last time you ever need to start a new Academy due to a game update. That S won't fly come Beta, and I'm trying out my solution now.
Right now Dungeonmans is sitting at #49 on the Greenlight charts. Is this month the month? Is that the summit we see ahead? Perhaps it is a monster with a summit-shaped crest, which it uses to lure in prey. You won't be fooled though: careful, cautious, and on guard!
http://steamcommunity.com/sharedfiles/filedetails/?id=114781779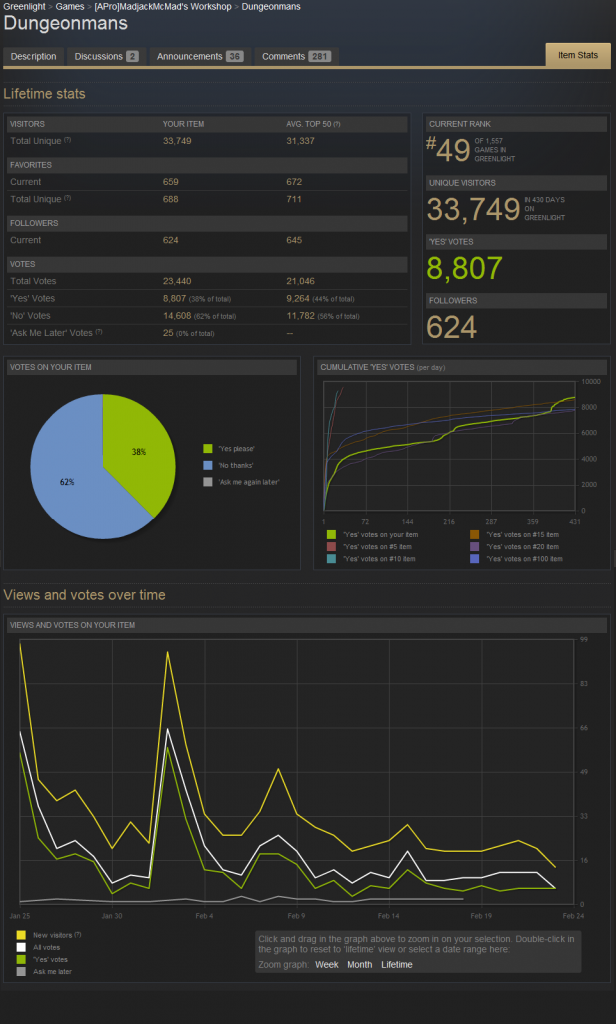 Build Notes
Alpha 1.2
Crash / Bug Fixes:
Fixed crash that could spawn from empty inventories.
Occasio...
Read More